The Friends of Linnwood
The Friends of Linnwood Inc formed in 2002 after a community led campaign was successful in saving the Linnwood Estate from being sold and redeveloped. The Friends hold regular Open Days to raise money for continued restoration and conservation work on the house. The Friends are all volunteers, working together to promote Linnwood throughout the local and wider community.
IMPORTANT ANNOUNCEMENT
Dear Friends,
What a year this has been, with lots of events cancelled again, and unfortunately (and we know you won't be surprised) the Committee has decided to cancel the rest of Linnwood's events for 2021. There is still so much uncertainty at the moment, particularly with the Cumberland LGA having been a 'hotspot' for quite a while, that we don't think we can hold large gatherings at the house this year.
With the current suggestion that anyone attending a large indoor event may need to show proof of being double-vaccinated, it would be very hard to check this at the front door and we feel that it could be quite stressful for our volunteers on the welcome table, and also for some of our visitors.
We are going to be very optimistic about 2022 though, so please keep checking our website for dates of Open Days etc.
We will be taking bookings for Group Tours for 2022, so if you have a group of friends (minimum 15 people), or belong to a community group who would like to visit in 2022, please contact us. We look forward to seeing you back at Linnwood in 2022.
---o0o---
We do have a Covid Plan in place, a QR code for entry and for those who cannot use the QR code, there will be a sign-in sheet available.
We ARE also taking bookings for Group Tours of Linnwood.
If your group would like to book a Tour and Devonshire Tea at Linnwood (minimum 15 people) - please Contact us here
Linnwood has a new look!
Pre- 2018 Post 2018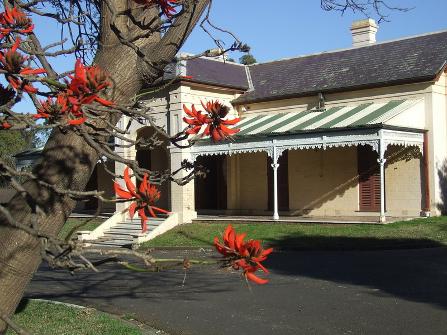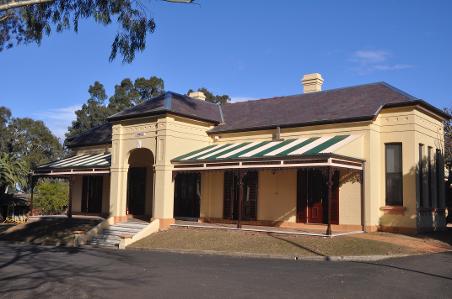 Aims and Objectives of the Friends of Linnwood
Protect and preserve Linnwood and its grounds for future use by the community.
To ensure no development occurs on the estate that would threaten the historical and environmental significance of the site.
To engage with the Local Council and NSW State Government to ensure that long term funding is made available for the upkeep and management of the site.

To actively promote Linnwood as a community asset.



Join Us
Annual membership is only $5.00, or $2.00 Concession. Perpetual Membership is also available.
Click here for membership form.